Our logos represent our values and our people's experience. It's a powerful brand identifier, we must always use it with respect. To make our communications as accessible as possible we should always aim for maximum legibility.
TPR logos
Full colour logo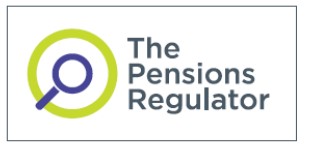 Reversed out logo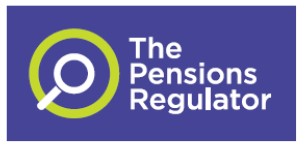 To allow for flexibility across our communication channels, monochrome versions of our logo are available.
We have selected our colour palette accordingly so that our reversed out logo can be applied over all or both the primary and secondary colours (excluding lime as this is used within our reversed out logo).

Our reversed out logo can only be placed over a solid background colour from our primary or secondary colour palette. Do not place it over a photographic image.Do not put our full colour logo on a background colour.
The preferred background colour for our reversed out logo is our primary violet.
Automatic enrolment logo
Automatic enrolment logo
The automatic enrolment logo is the official visual identity stamp for all communications about automatic enrolment.
It appears on our online and offline communications when talking about automatic enrolment. It should:
be used by organisations across the pensions industry to identify automatic enrolment – including TPR, the Department for Work and Pensions (DWP) and the National Employment Savings Trust (NEST)
be widely recognised by employers as they meet their duties
help make automatic enrolment a household name, so that individuals recognise the importance of saving for their retirement
be used with the strapline 'Take action or we will'